Sponsors
A number of companies have helped the UCC in so many ways. If your organisation would like to help in sponsorship or assist the UCC in any way, email [email protected].
The following companies and organisations have kindly sponsored the UCC. Our facilities and equipment would be of poorer quality if it were not for their generosity, time and equipment donations. There are of course a large number of companies that have sponsored us in the past.
2003 UCC Membership Discounts
5% off at Computorque Solutions
(Applies to Computer Parts/Peripherals)


  M: 0438 183 857 (Chris Coman)
 
Frugivorous



Ask a committee member for a voucher!


  Shop 7/21 Essex St
  Fremantle 6962
  P: (08) 9335 2411
 
or...

  Shop M14
  Carrillion Arcade
  Perth 6805
  P: (08) 9486 4777
 
Valhalla Games & Hobbies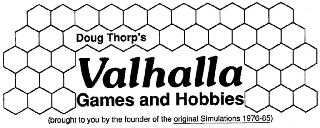 10% off stock (includes credit card purchases).


  P: (08) 9321 2909
 
Mothers Foods



5% off Takeaway food and drink.


  P: (08) 9386 1780
 
Arachnet
20% off dialup and hardware at cost.


  Unit 1, 8 Midas Road
  Malaga, Perth WA 6090
  P: (08) 9249 3622
  F: (08) 9249 4446
  E: 

[email protected]