manbo
an ocean sunfish; a sunfish; a headfish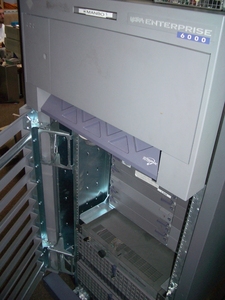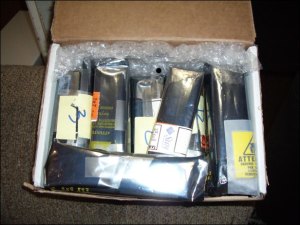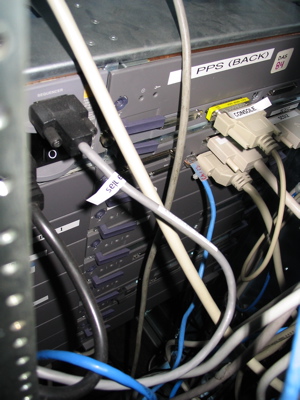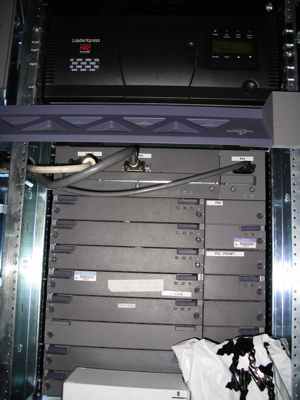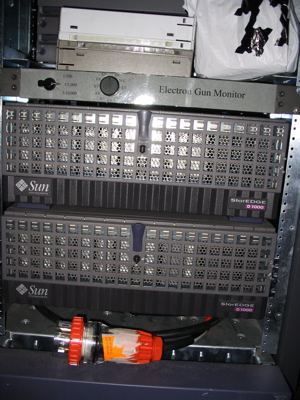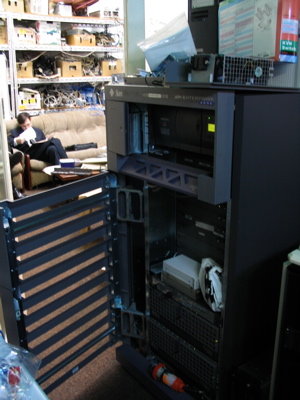 How and When This Machine was Obtained
Manbo was donated by ERG, gratis, just in time for Christmas 2004
Some UCCans and a van transported it to the UCC and hauled it up the stairs
History Prior to Arrival at the UCC
Was running Solaris 8 as an Oracle server for ERG
Belonged to someone else before that
UCC History of the Machine
Arrived upstairs and began taking up a significant amount of space in the clubroom. The Fresher Rep ([DAA]) exclaims "what the heck is that?!"
A more conventional, non-three-phase power plug was attached (it only drew 5.5A, anyway) and it was booted and installed.
Finally moved into the machine room (after rearranging the machine room).
Impressive disk array was converted into the new /services, retiring meito.
Tape changer (purchased from UCS) was installed in the top part because, according to [DAA], [JCF] and [DAG], "there's loads of space in here!"
A Sun E4000 was purchased to provide us with additional CPU cards and power modules.
An additional 11 GiB of RAM was purchased, and brought over from the USA by [MSH].
A grant from Linux Australia allowed us to buy 14 400MHz CPUs and other sundries.
Current Machine Tasks
Serving /services
Serving /away
Tape backup server
NIS slave
Tinderboxing GNOME
Current Software Configuration
Current Hardware Configuration
Sun Enterprise E6000 chassis
14x UltraSparc 400MHz CPUs
11.5 GiB of RAM
2x D1000 wide differential SCSI arrays, with 18 x 18GB Cheetah HDDs
5 tape changer
Future Plans for the Machine
Offer developer accounts for some dtrace love
Special Notes
Thanks
[NTU] (Nick Bannon) for securing the machine and doing stuff;
ERG for donating it to us, gratis;
[DAG] (Bernard Blackham);
[TRS] (James Andrewartha);
[MSH] (Matt Johnston) for lugging the RAM back from the US;
[NTU], [TRS], [CAM], [SAF], [VEL], [JCF], [DAA], [MTL], [ZAR], and [AHC] for donating funds for the upgrade projects; and
Linux Australia, who provided a grant that allowed us to upgrade the machine.
Related Sites